Hyper V Support Services
There are numerous reasons why companies use virtualization for their businesses; many use virtualization to manage hardware and computing resources in a more efficient manner. Virtualization enables businesses to save money from unnecessary hardware upgrades through optimized hardware workload usage, or virtualizaion. Microsoft Hyper-V is one of the most outstanding virtualization platforms on the market.
Microsoft Hyper V is Microsoft's solution to enable virtualization technology that is often used in creating, running and managing virtual machines(VMs). With its intuitive design, creating and removing different operating systems all on one server is very easy to do.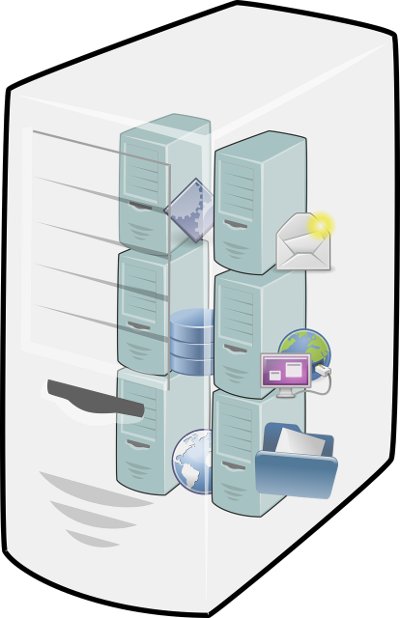 Virtual Servers from Hyper V create many possibilities.
Decentralization. Virtual systems can be accessed from multiple devices, resulting in a faster, more flexible workflow—especially in collaborative settings.
Increased uptime. Being less dependent on hardware, virtualized systems enjoy superior uptime and all-around performance.
Disaster recovery. Virtual systems "get up and running" faster than older, outdated systems- thanks to operating without being "tied down" to physical hardware.
Scalability. The workload and space needed by your business month to month may change. Virtualization accommodates these changes by fluctuating to fit the needs of an enterprise at the time of use. This also saves energy consumption and operating costs as some cloud virtualization subscription models often will only charge for what was used.
Get Started with Virtualization
---
Hyper V Server Management

Layton Flower Technologies is a trusted local resource on virtual server solutions like Microsoft Hyper V. If you are interested in learning more about a Hyper V deployment on your servers to take advantage of the benefits of virtualization, we can help. We can roll out an enterprise-wide installation and deploy your virtual infrastructure strategically. We are also able to manage and maintain it for you.
Our virtualization services are designed to fully virtualize and modernize legacy systems for superior performance, reliability and disaster recovery. Virtualization adds value while ensuring your network runs efficiently. The installation will be clean, professional and completed in a timely manner.
Hyper V Server Support
We operate 24/7/365; you can depend on our expert support team anytime for any issues that may arise. Our technicians can provide insight on configuring, backing up, restoring or deleting your virtual servers.
Help is just a phone call, chat or email away. Contact us and we can send one of our trained virtual server engineers to your location for a demonstration of the solutions you're interested in.
All your virtualization needs from one source, for one fee.